Program overview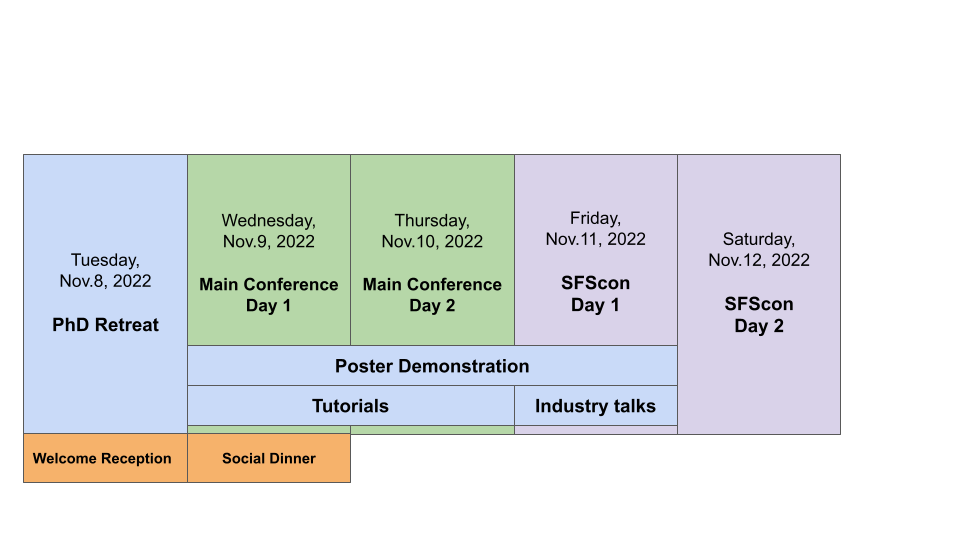 ---
Keynotes
The Future of Key is Digital: how the Hospitality is Embracing Digitalization
The evolution of technological advances in the hospitality industry is enormous as digital technologies evolve and enable a seamless guest journey and experience. Solutions embracing AI and automations also also different programs enabling API communications allow PMS, guest communication, lock and mobile keys providers to automate tasks. (From pre arrival communication, contactless check-in and the digital key, concierges and booking services to contactless payment and checkout - the guest journey can be seamless.) A crucial part in this journey is access control. From mechanical keys, to magnetic to NFC keys, the future will be digital. Digital keys signal the next great wave of technological advances for smartphone users. The security and convenience of mobile keys is becoming accessible to all, thanks to innovations in encryption and security standards.
---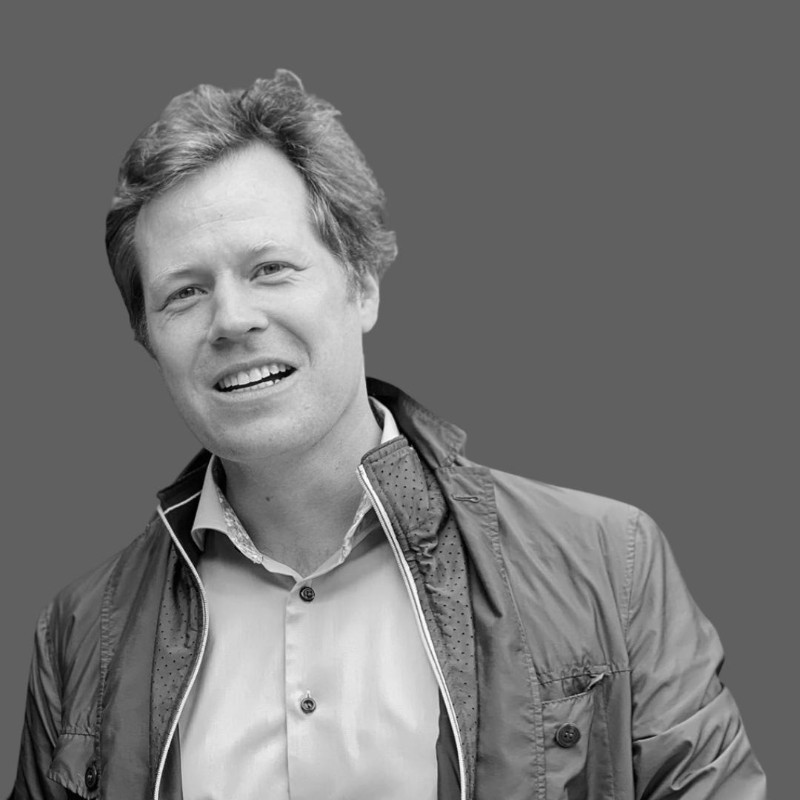 Patrick Lomsdalen is an International Business Development Executive with 20+ years of experience in Hospitality from driving and managing sales and innovation at global and regional B2B and B2C companies in Information Technology (Software, Hardware, Services). Passionate leader with cross-cultural mindset. In the past 10 years Patrick has focused on developing intelligent Keyless Technologies enabling guests to access their room via smartphone in seconds and innovative services providers to connect to a future proof Digital Keys Platform. Patrick's mission is setting standards in Keyless Technology and helps companies Master Keyless Access throughout multiple industries.
Digital Transformation of Software Companies: Brilliant Idea or Unnecessary Action?
Companies from a wide variety of industries, from media companies to banks to industrial companies, are currently tapping into the potential of digital technologies with the concept of digital transformation. This is the first time software solutions are important for all these companies. The situation is different for software providers and in software-intensive businesses - software has always been the core of their business. Is the much-discussed concept of digital transformation relevant to them at all, is it a waste of time or is it even going in the wrong direction? This keynote presents the core elements of the concept of digital transformation and shows whether and how they can be used by software providers and software-based companies. One typical question is whether a Software Provider should have a Chief Digital Officer or not. The considerations are illustrated with practical examples.
---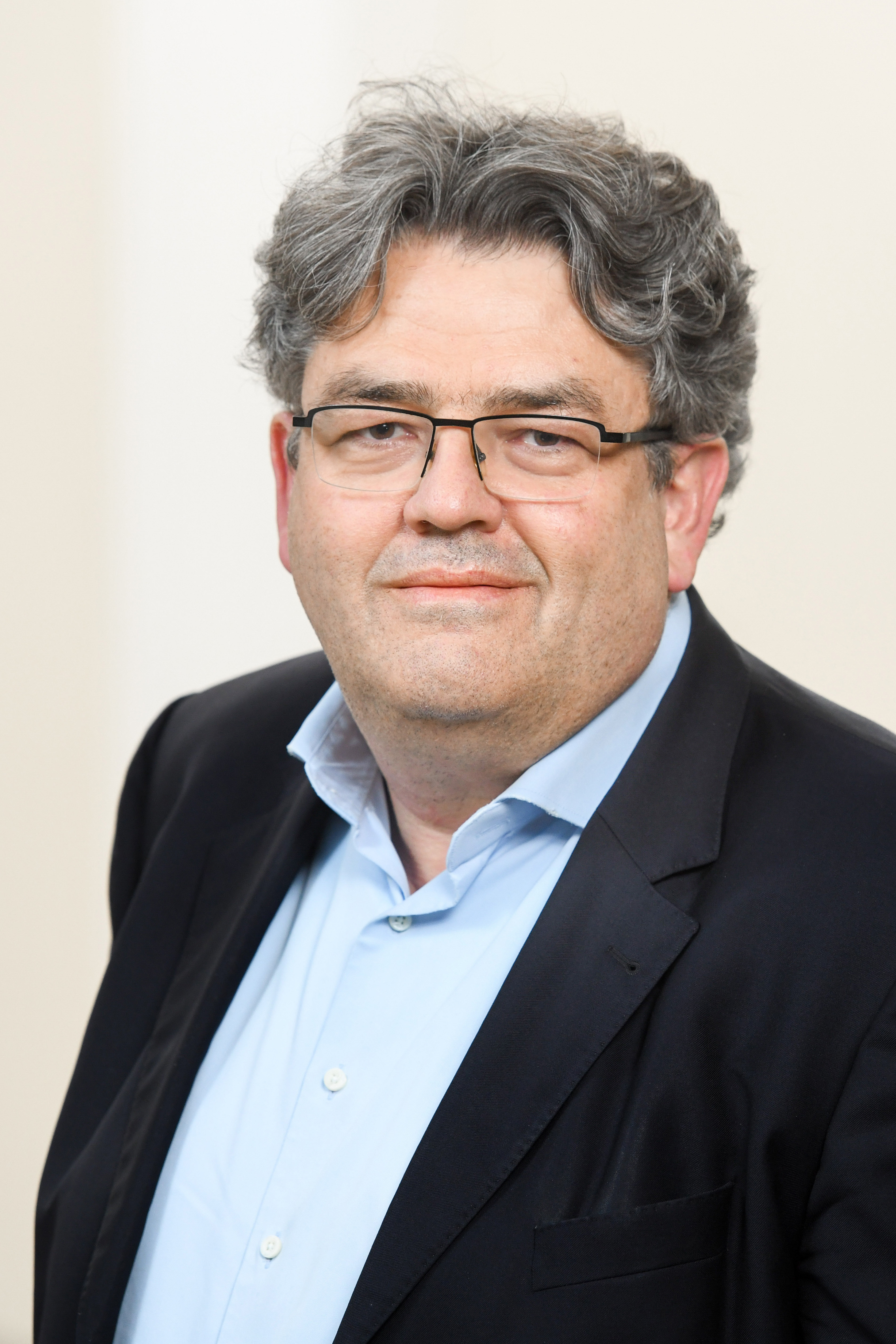 Thomas Hess is Professor of Information Systems and Management at the Ludwig-Maximilians-Universität München (LMU), LMU School of Management, where he also serves as director of the Institute for Digital Management and New Media. He is also director of the Baverian Research Institute for the Digital Transformation and is member of the board of the Internet Business Cluster Munich. His research focuses on the potential of digital technologies for changes in value creation and management systems of companies. His work has appeared in international journals and conferences including Journal of Management Information Systems, European Journal of Information Systems, International Conference on Information Systems (ICIS), and European Conference on Information Systems (ECIS). His work has, according to Google Scholar, already been cited more than 19,000 times .
9:00
9:30
9:50
10:10
10:30
11:00
11:20
11:40
12:00
13:00
14:00
14:15
15:00
15:30
15:50
16:30
18:00
21:00
PhD chairs welcome and presentation of the agenda
Software-Supported Product Backlog Prioritization in Scrum Software Development Projects
Kleophas Model
Pathway to the successful integration platform management
Sonja Hyrynsalmi
Long-Term UX framework: supporting software startups in UX Research
Suéllen Martinelli
Break
Exploring Analytics in Software Startups
Usman Rafiq
Integration of citizens into the development process of data-driven applications in the context of a smart city in order to achieve high acceptance and system success
Alisa Lorenz
Closing session
Lunch
Walking on the mountains
PhD project: Mentoring for the presenters and attendees
Individual mentoring for the presenters
Break
Let's all have an informal chat with the mentors
Welcome Reception
F6, Unibz
8:30
9:00
10:00
10:15
10:45
11:15
11:45
12:45
13:15
13:45
14:15
14:30
15:00
15:30
15:45
16:00
16:15
17:00
18:00
21:00
Welcome to the ICSOB 2022

Room: Seminar 1
The Future of Key is Digital: how the Hospitality is Embracing DigitalizationPatrick Lomsdalen

Room: Seminar 1
Break
Session 3 - Digital Platforms and Ecosystem: Luciana Zaina
Overcoming Barriers to Digital Transformation – Development of a Decision Matrix
Henning Brink, Sven Packmohr and Fynn-Hendrik Paul

Room: Seminar 4
Definition of the Enterprise Integration Platforms as a Service — Towards a Common Understanding
Sonja Hyrynsalmi

Room: Seminar 4
A Systematic Mapping Study of Empirical Research Methods in Software Ecosystems
Larry Abdulai, Hatef Shamshiri, Hasan Mahmud, Essi Aittamaa, Jaakko Vuolasto, Mikhail Adisa, Roope Luukainen, Sonja Hyrynsalmi, Nina Masseli, Nasreen Azad, Bahalul Haque, Juha-Pekka Joutsenlahti, Wondemeneh Legesse, Ahmed Abdelsalam, Anastasiia Gurzhii, Jouni Ikonen, Slinger Jansen and Casper Van Schothorst

Room: Seminar 4
Lunch break
Break
Poster pitch

Room: Seminar 1
Break
Discussion panel: Promoting Novelty and Rigor in Software-intensive Business Research - Reflecting on Current Reviews and Publications

Room: Seminar 1
Break
Social dinner

Castel Mareccio
8:30
9:30
9:45
10:15
10:45
11:00
11:15
12:15
12:45
13:15
13:45
14:00
14:30
14:45
15:00
15:15
15:30
16:15
16:45
Digital Transformation of Software Companies: Brilliant Idea or Unnecessary Action?Thomas Hess

Room: Seminar 1
Break
Lunch break
Break
Industry talk: Characteristics and Actors of Impact Investing Ecosystem from the Perspective of Technology Startups (online presentation)Timo Okker

Room: Seminar 1
Break
Discussion panel: Research on Software-intensive Business: Where do We Go from Here?

Room: Seminar 1
Conference Ends

Room: Seminar 1
8:30
13:15
14:00
14:20
14:40
15:00
15:20
Lunch break